Welcome Heddy Cortijo, RN!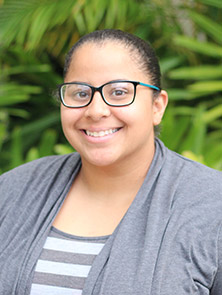 With 7 years of experience with The Plaza, Heddy knows our community & is a valuable asset!
Heddy Cortijo joined the Plaza at Punchbowl in 2014 as a Charge Nurse. She was promoted to Assistant Director of Nursing in 2018, where she assisted the Director of Nursing with the operations and management of the nursing department.  In 2019, she was promoted and became the Director of Nursing for The Plaza at Kaneohe. In 2021, Heddy joined the home office team as the Assessment Nurse Coordinator. 
Heddy was born and raised on Oahu and attended Moanalua High School. She started her career in healthcare working as a medical assistant and case manager for an agency that worked with the homeless population. Thanks to her experience with the agency and the influence of the many Nurse Practitioners she worked alongside, Heddy decided to further her education and attended Kapi'olani Community College, where she obtained both her Certificate in Practical Nursing and Associates Degree in Nursing. She then moved on and received her Bachelor's Degree in Nursing from the University of Hawai'i at Manoa. Heddy enjoys being a part of The Plaza family and working with our residents and their families to make them feel at home.
In Heddy's new role, she will provide added support to all Plaza Assisted Living communities and nursing teams while also being available to assist with urgent assessments for new residents and readmissions of our existing Residents.
Message from The Plaza
Yesterday, one of our communities was unfortunately the site of a tragic event.  At around 11:00am HST on Monday, August 31, a domestic incident occurred between a Resident of The Plaza at Waikiki and their visiting family member; resulting in two unattended fatalities.  Thankfully, none of our Team Members or other Residents were witness to the event, which took place in the parking garage of the community. 
Due to the ongoing investigation by the Honolulu Police
Department and Medical Examiner's Office, we are unable to comment any further
or share additional details.
While yesterday's event will be remembered with great
sadness and sorrow, we will forever be grateful for the outpouring of support
and gratitude received from our Residents, their families and so many others. No one could have anticipated or planned for what
happened, but as always in challenging times, we were united and will get
through this together.
Our thoughts, prayers and deep sympathies go out to the
family and loved ones of the individuals lost yesterday.
Signs Your Loved One May Need More Help – What to Look for this Holiday Season
by Cara Clemmons, Director of Sales for The Plaza Assisted Living
With the holidays around the corner, many families are reconnecting with loved ones they may not have seen in some time.  While 2020 has allowed for an endless amount of virtual visits, such as Zoom calls with Mom, there are key signs to look out for when visiting in person. Below are a few things to take notice of and consider, when determining if your loved one may be in need of more care than their current living situation provides.
Is your loved one wearing the same clothes since the last time you spoke?  Does your loved one look a bit disheveled or are they managing their grooming as they did before?  Many adult children notice this as a sign that perhaps their loved one is not taking care of themselves as they used to.  Sometimes this is due to activities of hygiene becoming challenging, as they age.  Other times, this could be due to lack of routine, onset of dementia, or even geriatric depression. 
Has your loved one lost some weight?  Weight loss can be a sign that your loved one needs more help.  Older adults stop eating for a variety of reasons, and it is always a good idea to check in, to see what is happening, if you start to notice, they have shed a few pounds since last you saw each other.  This can be for a variety of reasons including a lack of interest in food due to wakened sense of taste, side effects of medications, forgetting to eat, loss or weakened sense of taste, depression or even challenges securing groceries. 
Is your loved one repeating themselves often, seem a bit foggy or even aggressive?  Forgetfulness and confusion happen to the best of us, and it is a normal part of the aging process.  However, if you are noticing this more and more frequently with your loved one, this could be a sign of cognitive decline.   Some experiencing cognitive decline can experience aggression as well, and this may be a big change in their behavior.  If you are seeing these signs, it is always a good idea to check in with your loved one's Primary Care physician, to monitor and even diagnose, if applicable.
Are there any physical injuries you notice on your loved one, such as bumps, bruises, skin tears or burns?  Are there any new visible damages to their vehicle or home?  Physical injuries and visible property damage can sometimes be symptoms of larger safety concerns in your loved ones life.  Many seniors may not remember a fall, but the physical injuries are a red flag, for you to investigate further. 
Does your loved one have any opportunities for socialization, or are they isolated?  In the era of COVID-19, so many of the normal socialization opportunities that our Kupuna had to engage with their peers have faded away.  Weekly choir practice has been canceled, church service has become virtual.  Reach out to your loved one and see if they have opportunities for socialization and human connection.  Socialization is not only good for cognitive health, but also good for the heart, as we are social beings who need interaction.  This also helps combat loneliness, isolation and depression.
Cooking Corner Recipe: Shoyu Chicken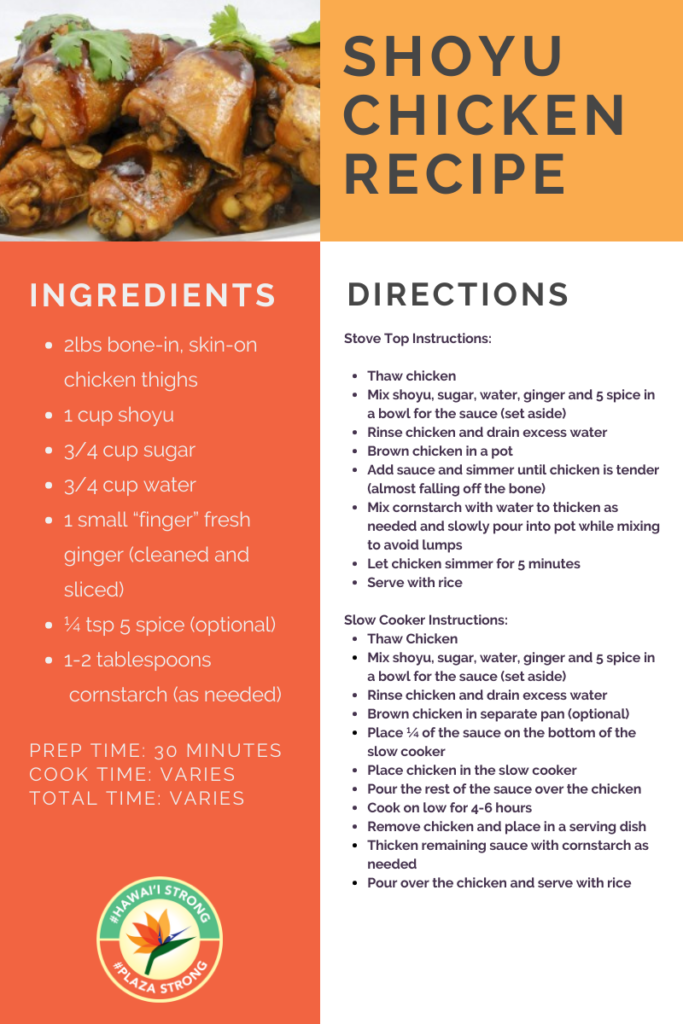 The Latest in Alzheimer's and Brain Health Science
The Changing Face of Intimacy and Sexuality
Moving Evidence-Informed Assessment and Management of Behavioral Symptoms of Dementia into the Real World
3rd Annual Hali'a Memory Care Conference – A Virtual Day of Learning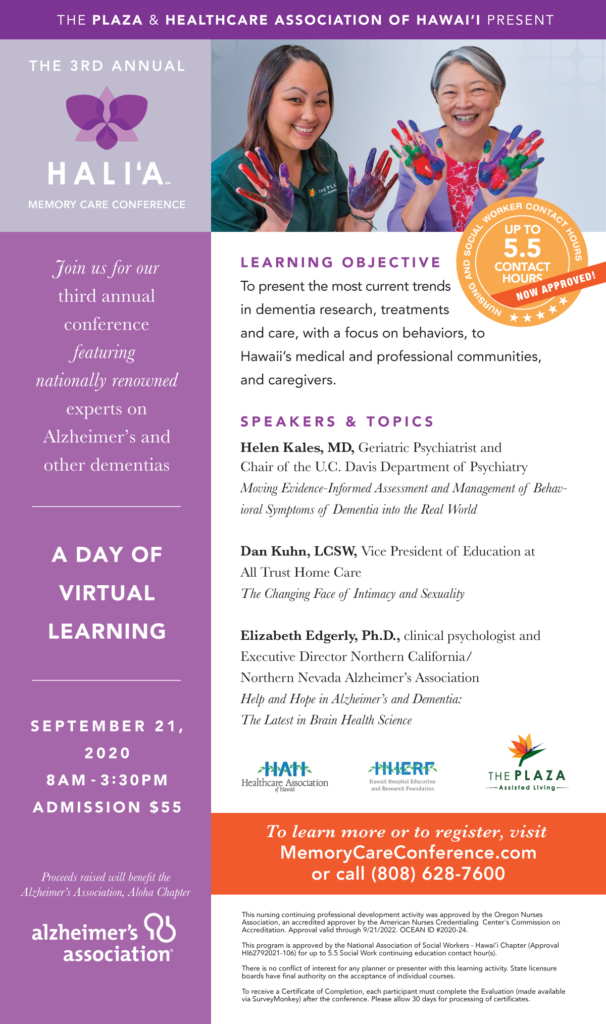 Memory Care vs. Assisted Living – What is the Difference and When to Consider a Move?
Understanding and Addressing Dementia Related Behavioral Issues