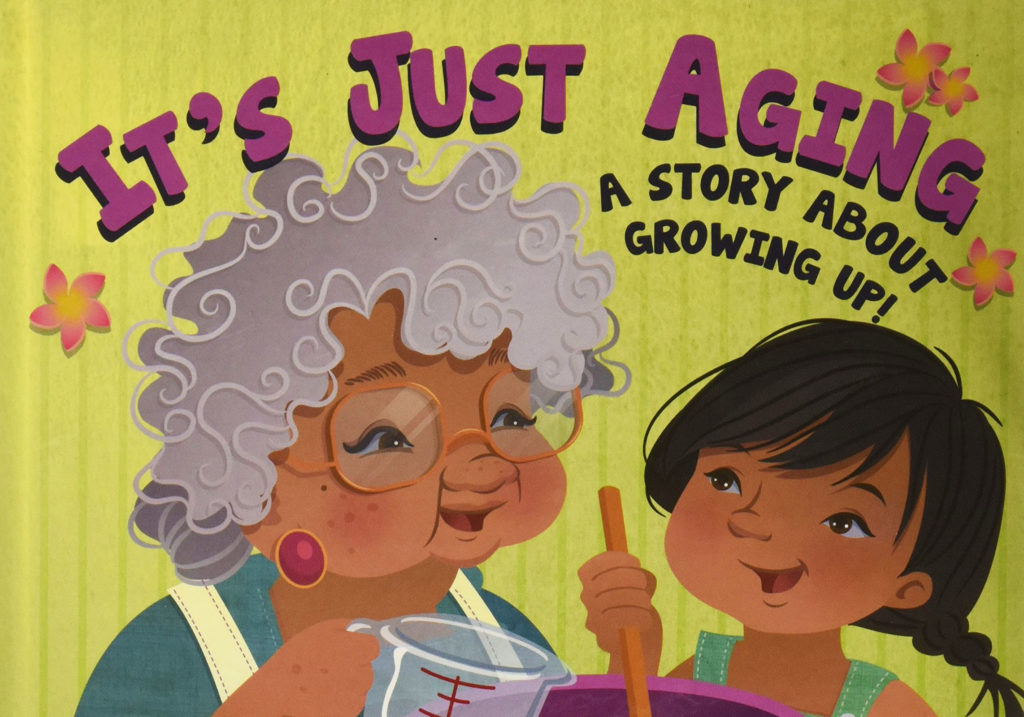 About the Book: 
Lily is a playful young girl who loves her Tutu and Papa. On this beautiful day in Hawaii, Lily learns how to make her Tutu's famous banana bread and, in the process, discovers some of the benefits and challenges of growing up.
It's Just Aging was written by two students in the `Iolani School One Mile Project class and Colby Takeda, an administrator with The Plaza Assisted Living. It is their hope that through stories like this, children will see kupuna in a different light and appreciate everything that older adults have to offer.
The Plaza Assisted Living is proud to support the production of the book in hopes that it helps to develop strong intergenerational relationships and reduce negative perceptions about kupuna.
It's Just Aging can be purchased at local retailers and at The Plaza Assisted Living communities. All proceeds from book sales are donated to Project Dana, a Hawai`i non-profit organization dedicated to supporting our kupuna.
About The Plaza's "Pages With All Ages" Program
Through our Pages With All Ages program, residents at The Plaza Assisted Living will share pieces of literature — such as It's Just Aging — with keiki and have meaningful conversations about getting older. Please join us in strengthening the connection between our keiki and kupuna and celebrating all that these two generations have to offer.
For more information about Pages With All Ages, or to schedule a book reading, please email ctakeda@plazaassistedliving.com