The Gift of Memory Care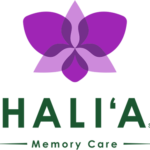 Hali'a Memory Care Webinar
Best Friends, Cherished Memories and so much more...
Many approach the possible placement of a family member into memory care with a sense of guilt and worry. This Hali'a Memory Care Webinar will addresses common family concerns, but also describes the often surprising benefits of memory care for the person living with cognitive loss. Research has shown that "the brain loves company," and the socialization and engagement that can come from an assisted living setting can be therapeutic to the person with dementia and foster feelings of friendship and community. In addition, strategies about memory care placement are provided, including when to consider a move, and how best to do it.
This webinar presented by David Troxel, MPH.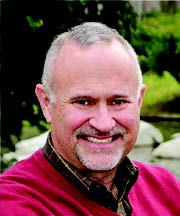 David Troxel, MPH is co-author of six influential books on dementia care including The Best Friends Approach to Dementia Care. He is the dementia care consultant to The Plaza Assisted Living and its Hali'a Memory Care Program which practices the Best Friends Approach. David adds insight and humor to his presentations and will allow for a Q&A session at the end of the webinar for attendees to ask questions and gain further insights into dementia care today.
CHANGES IN OUR COMMUNITIES
Welcome Heddy Cortijo, RN!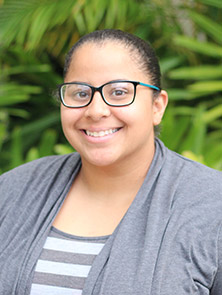 With 7 years of experience with The Plaza, Heddy knows our community & is a valuable asset!
Heddy Cortijo joined the Plaza at Punchbowl in 2014 as a Charge Nurse. She was promoted to Assistant Director of Nursing in 2018, where she assisted the Director of Nursing with the operations and management of the nursing department.  In 2019, she was promoted and became the Director of Nursing for The Plaza at Kaneohe. In 2021, Heddy joined the home office team as the Assessment Nurse Coordinator. 
Heddy was born and raised on Oahu and attended Moanalua High School. She started her career in healthcare working as a medical assistant and case manager for an agency that worked with the homeless population. Thanks to her experience with the agency and the influence of the many Nurse Practitioners she worked alongside, Heddy decided to further her education and attended Kapi'olani Community College, where she obtained both her Certificate in Practical Nursing and Associates Degree in Nursing. She then moved on and received her Bachelor's Degree in Nursing from the University of Hawai'i at Manoa. Heddy enjoys being a part of The Plaza family and working with our residents and their families to make them feel at home.
In Heddy's new role, she will provide added support to all Plaza Assisted Living communities and nursing teams while also being available to assist with urgent assessments for new residents and readmissions of our existing Residents.
To The Valued Partners of The Plaza Assisted Living
Message from The Plaza
Yesterday, one of our communities was unfortunately the site of a tragic event.  At around 11:00am HST on Monday, August 31, a domestic incident occurred between a Resident of The Plaza at Waikiki and their visiting family member; resulting in two unattended fatalities.  Thankfully, none of our Team Members or other Residents were witness to the event, which took place in the parking garage of the community. 
Due to the ongoing investigation by the Honolulu Police Department and Medical Examiner's Office, we are unable to comment any further or share additional details.
While yesterday's event will be remembered with great sadness and sorrow, we will forever be grateful for the outpouring of support and gratitude received from our Residents, their families and so many others. No one could have anticipated or planned for what happened, but as always in challenging times, we were united and will get through this together.
Our thoughts, prayers and deep sympathies go out to the family and loved ones of the individuals lost yesterday.